[ Mojave Desert, CA ]
That moment when you realize Route 66 is closed…BUT NOT FOR YOU!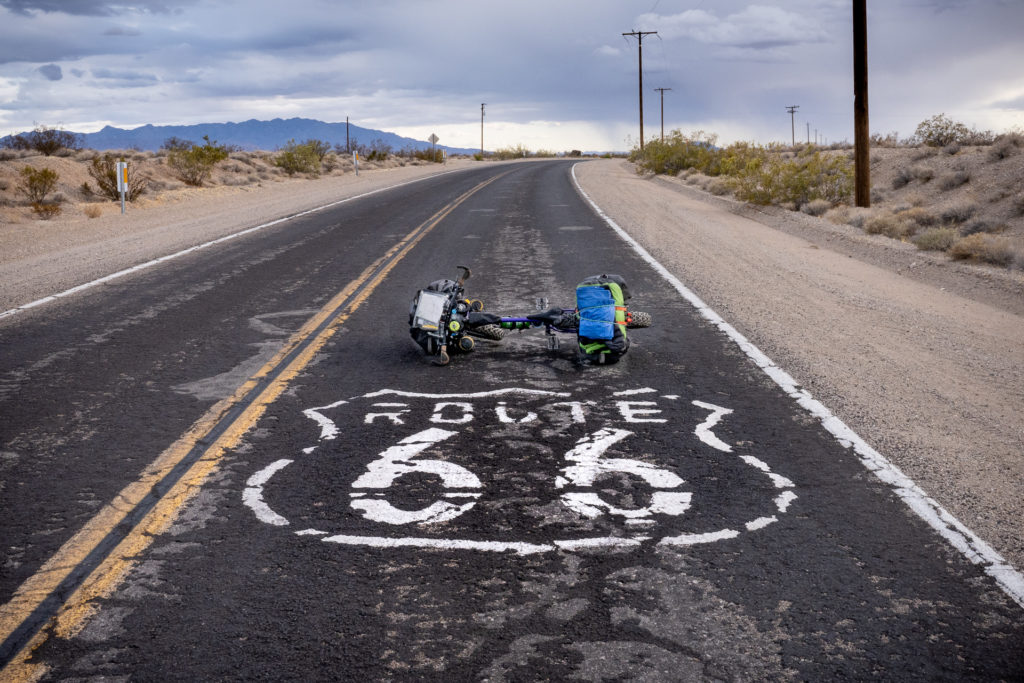 And then you get to camp a few hundred yards off of the aforementioned biway, with the rain gods beating their chests over the distant mountains (where my journey takes me tomorrow morning).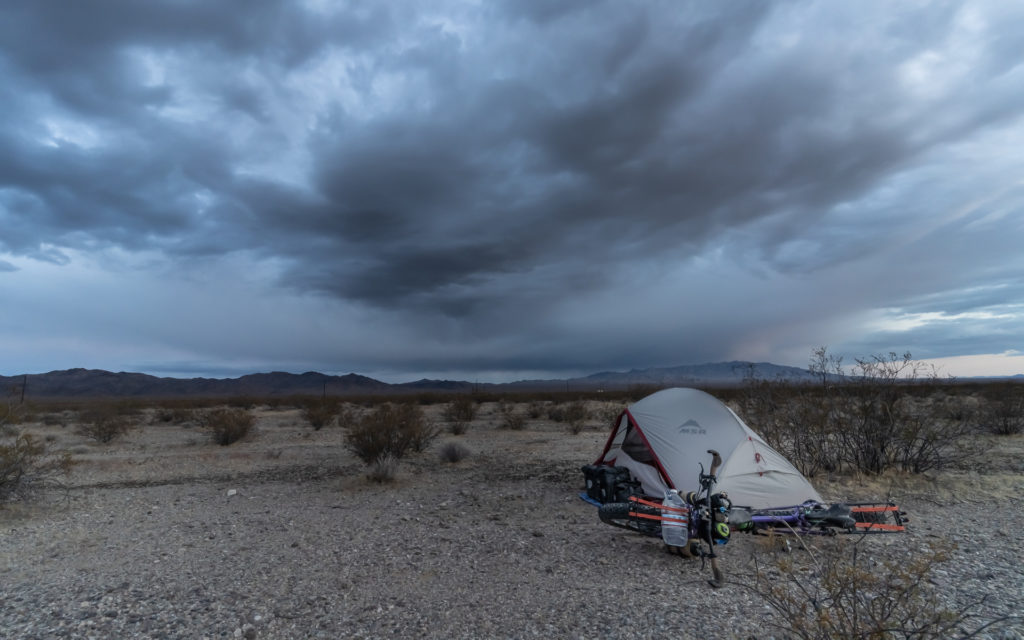 Not a bad way to end a day, and the Mojave segment of my adventure.
Good night, friends!
---
You might also like