[ Abidjan, Cote d'Ivoire ]
The camera death wasn't my only recent technical difficulty. While trying to deal with camera problems, my computer malfunctioned as well. My cycling PC is an old Microsoft Surface Pro with a sketchy, fragile, and (of course) proprietary power supply. Irreplaceable on the road. A design with so many problems it was abandoned after the first iteration (caveat emptor), and I remain at the mercy of its flaws seven years later.
It malfunctioned again during my scramble to replace the camera–the fifth failure in seven years. I had hoped to avert this setback by bringing a new one to Africa, but to no avail; this is the second time it failed en route.
Not having computer is problematic as a digital nomad. Though old, the Surface is small, but powerful enough for my writing, researching, and photo editing tasks. My phone is back up, sure, but far less efficient and more time-consuming. (My phone also died here in Abidjan! But that's another story, and happened months ago.)
Abbas, the shop owner who helped me with my camera, provided assistance here as well. He introduced me to the Nigerian electrician who does repair work for his studio, Mutiu, and dispatched his driver take me across town to Mutiu's shop.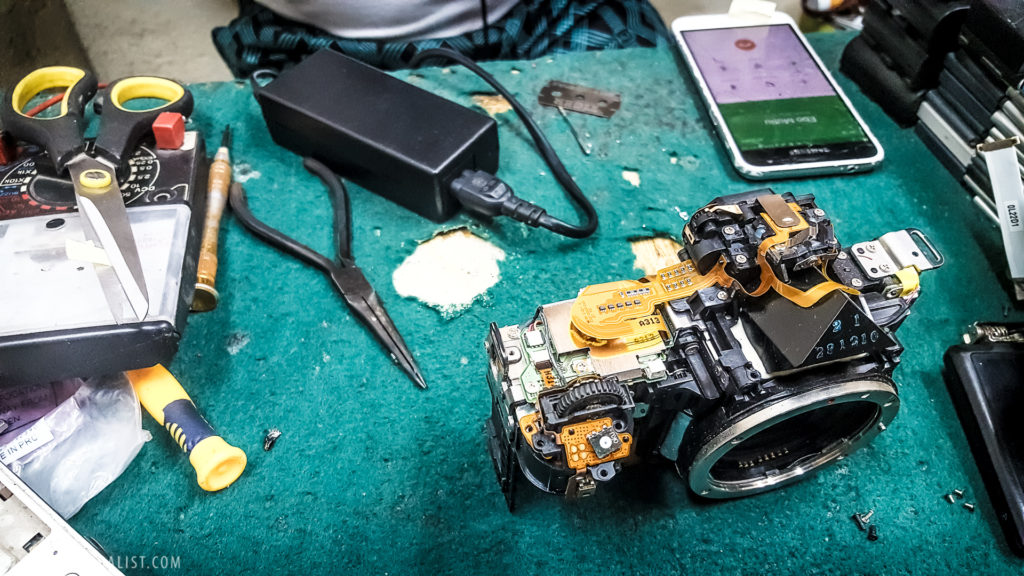 The shop is common for urban West Africa: an unremarkable storefront with a simple, hand-painted sign on the sidewalk out front–free-standing: camera, phone, and general electronics repair. Walking past it in this bustling residential neighborhood, you would hardly take note. Inside was similarly unassuming: a simple, disheveled waiting area with two chairs out front; a dusty window inset into the interior wall, piled high with old lenses, disassembled cameras, and various electronic detritus; and a cramped workspace in the back.
Mutiu tried a couple of quick fixes that didn't work, so he completely disassembled the connector assembly and rebuilt its innards from scratch. My contribution? Find a YouTube video which showed how the pins were supposed to behave.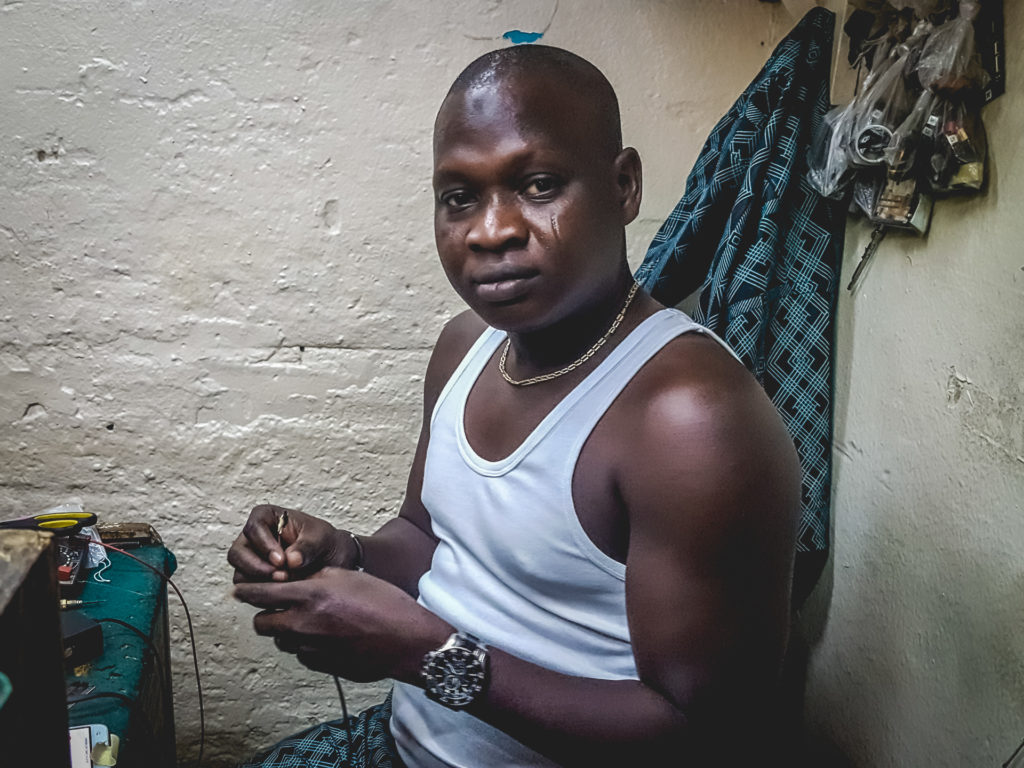 It took about an hour, but eventually he was successful.
Disaster averted, at least for now. And once again the non-disposable, DYI nature of African culture saves the day.
—jim
---
You might also like