[ Pokhara, Nepal ]
You will rarely find overt politics here at The Transglobalist, except to clarify the (typically negative, unwanted) impact of the global haves on the world's have-nots. Such political exposition derives its power and authority from compelling context: from illustrative experiences in the field and first-hand accounts relayed by those I meet. Merely blurting positions outside of a meaningful framework accomplishes little; why should anyone care?
Palestine is an exception to this rule: Gaza, the West Bank, East Jerusalem.
The world of social media has played a crucial role in uncovering Israel's ongoing war crimes and human rights abuses, and keeping the world's attention focused on actions which the less-then-stellar folks in Israeli and US politics would rather us forget. Online activism keeps the windows open, the spotlights shining, and the cameras rolling.
"Every letter and number are the beginning of a story little-known, now revealed and eternalized. Uncover, use and share the Gaza Font. Because what has been written can never be erased."
Gaza Font is a wonderful project, rife with powerful, unsettling images. I encourage you to support GazaFont's beautiful, independent, art-based activism: visit their site, support them on facebook and twitter, download (and use!) their font, and tag your relevant tweets and posts (or your friends' foreheads…why not?) with #uncoverGaza.
As their site suggests, I made use of their font for a simple facebook coverpage to acknowledge Palestine's Land Day, March 30th. (You can bet good money the day will remain unacknowledged in Western media.) If you are interested, I uploaded the Gimp Template (a zipped .XCF file). Just replace my name with your own, and voila! It's already sized appropriately for FB's cover image. You can also change the message, or whatever else you'd like.
If you're going to use the template, install the font first, then open Gimp (and be patient if you're on Windows). If you don't have Gimp, or don't enjoy editing, you can just download one of these images, without the name, and use it as-is:



To round out the effect, I also updated my profile pic with a GazaFont initial. Like so: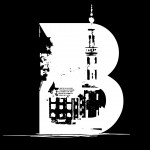 Technical Note for Windows Users: the font is complex & resource intensive. It can cause your system to hang if you try to preview the font before installing. On my system (fast) Gimp takes a long time to load–be patient. If you find things a bit sluggish after installing it, just uninstall it again, and you'll be fine.
---