[ Pokhara, Nepal ]
On the morning of Wednesday, April 23rd, seventy-eight year old Ganesh Kumari Shrestha—my Nepali mom, my aamaa—fell from her upstairs balcony onto a stone and dirt walkway roughly ten feet below. She was evacuated by helicopter to Kathmandu, stabilized, and received extensive surgery to repair two broken hips and a tib-fib fracture.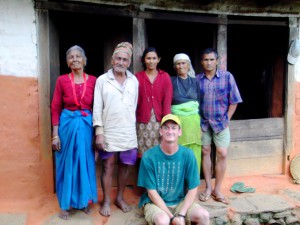 [In the picture to the left, that's Aamaa's balcony we're sitting beneath, the door at the top is her exit onto same, and she landed more or less where my feet are, just out of frame.]
The medical aftermath of Aamaa's fall has put this family—my family—in dire financial straights: the Shresthas have taken out a high interest loan against their land, and against Pramod Shreshta's small business here in Pokhara, to pay for her treatment. By local standards, the amount is astronomically high ($8000USD and counting), and they may be compelled to sell the land they've lived on and nurtured for centuries in order to help pay the medical bills.
These people have changed my life1, and in return I'd like to help protect theirs. To do that, I need help. Your help.
How much money is needed?
As of yesterday, this entire experience has cost the Shrestha family around $8,000USD2. For a Nepali family of traditional farmers this amount is off the charts; unattainable. Although she was moved yesterday from ICU into a standard room (much less expensive), she is expected to be in the hospital for at least another two weeks, followed by months of ongoing outpatient care, physical therapy, and some supplies (a wheelchair, walkers, etc).
How much of this must be raised to put the debt within their reach? I am not sure. According to Pramod, even if they were to sell all of the family homestead and farmland in Kot, it would raise no more than $6,000USD. They would be overjoyed with any help, but my target is $10,000USD. Anything beyond this amount can be managed by the family with long-term loans at more reasonable rates.
How can we help?
All donations can be made directly to PayPal. I have created an account to accept the donations, the "Ganesh Kumari Shrestha Medical Fund," reference number NEPAL001. I did a lot of research and was rather disappointed with many of the dedicated Medical Fund or Crowd Funding sites, which took a HUGE percentage of the donated funds for service charges and profit. PayPal takes $3.20 out of every $100 for the first $2500, and less for each $2500 afterwards.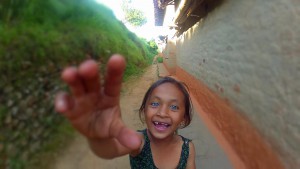 Below is PayPal's universally recognized "Donate" button, which should take you directly to the PayPal page for Aamaa's Medical Fund. You don't need a PayPal account to donate—you can use any major credit card. Any amount will help.

How can we keep track of this fund-raising effort?
I hope it goes without saying that every single penny of this money (except PayPal's costs) will go directly to Aamaa's medical expenses. I will publish regular blog updates as to the amount raised, including scans or electronic versions of the hospital charges, and copies of receipts to demonstrate to all of you that your money is being used as promised. Every blog post will be advertised (as usual) through my public pages on Facebook, Google+, and Twitter. If you have additional questions or concerns, or would like to help the Shresthas in some other way, please send an email to contact@transglobalist.com. I'll be glad to provide whatever information I can.
Thanks in advance for your kindness and generosity,
—jim, The Transglobalist
*****
1) During the past year I have spent over two months living with the extended Shreshta family—nine weeks, three visits, three seasons—in an area of eastern Nepal completely untouched by tourism. I lived in the traditional, agrarian, communal style, with no electricity or indoor plumbing, cooking on wood-fueled stoves, living and working with the cycle of the sun, bathing outdoors, stepping fully into a world remote from my own. It was my Damascus Road Experience regarding the developing world and our impact upon it.
During those nine weeks I became Aamaa's "sixth son"—fully integrated into family and community life. I shared in the cycle of daily labor; celebrated seasonal festivals in the middle of the forest, surrounded by Hindu Holymen and sacrificed animals; witnessed traditional family negotiations for marriage; shared in the ritual mourning and celebrations for a deceased family member; got to know the village fools and drunks. I even sufferred through a ridiculous schoolboy crush on a charming village girl from the local health post. There was nothing they attempted to hide from me, or shield me from. While this was happening, I was treated like a king: fed to the point of bursting, given a private room in the family home, even provided clothing when my hostess grew tired of seeing me in dirty, ragged traveller's clothing. My attempts to cover their expenses for all (any!) of this hospitality were dismissed out of hand.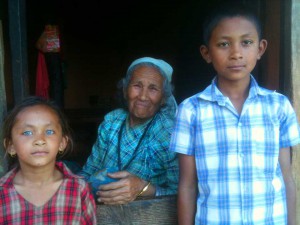 2) Costs so far, based on current exchange rate of 96NPR/$1USD:
Helicopter Evacuation
1
$3000USD
$3,000USD
Surgery
1
230,000NPR
$2,396USD
ICU/Day
8
30,000NPR
$2,500USD
TOTAL   
$7,896USD
*****
---